The role of Admin allows one to have a few perks which help in more than a few ways, from elevated API privileges to impersonating members of team or organization and controlling app whitelisting/blacklisting on the instance.
Admins can go to settings/admin/apps and enable or disable the apps on their instance. This lets the admins customize and manage how each Cal.com app works within their organization. So, if an app is disabled, the users of their instance or organization can't install it. It also allows the admins to change their app keys.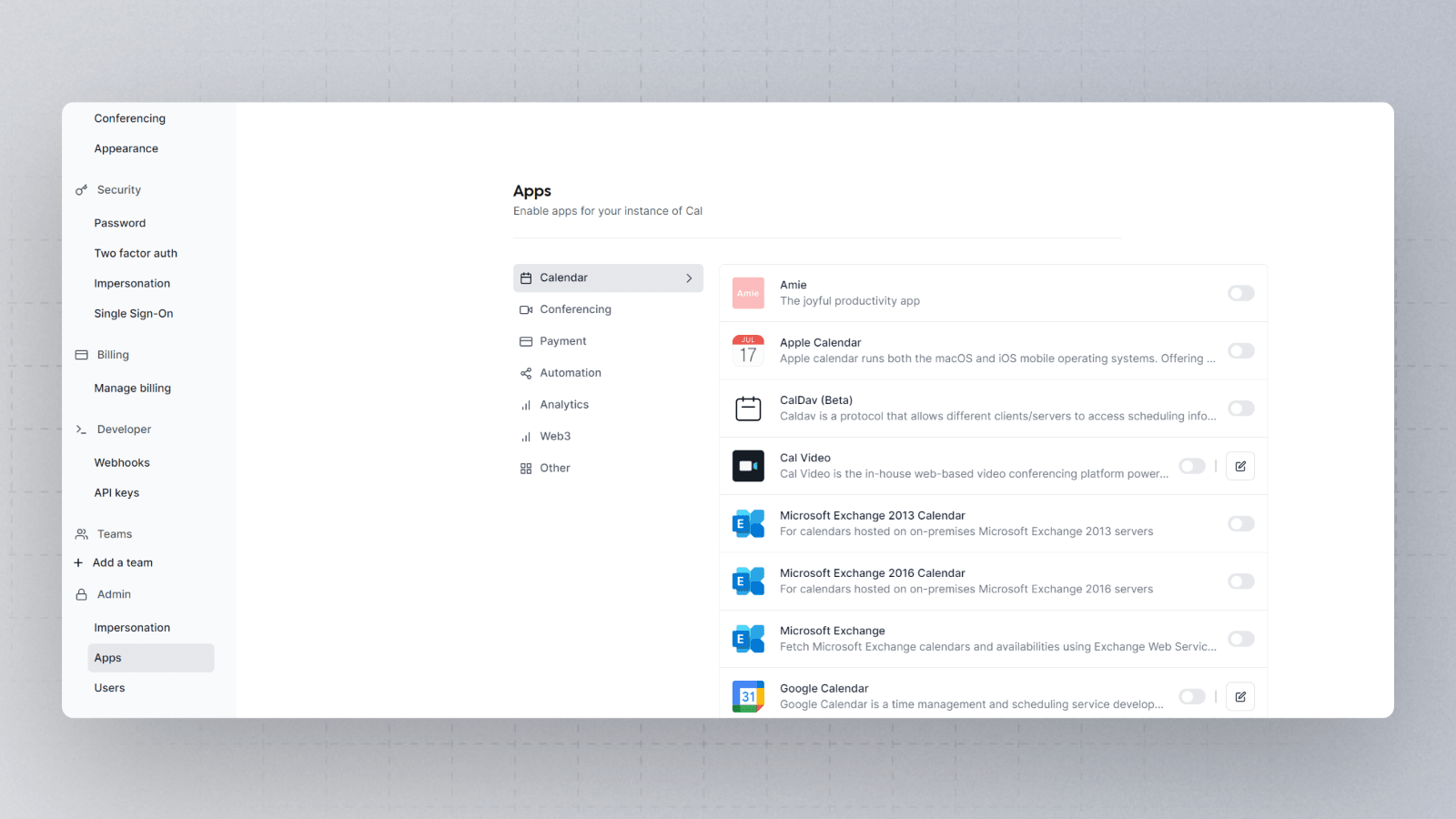 With the elevated privileges, the admins can better monitor and aid any fellow members of team or organization in a much more controlled and accessible way as compared to the traditional counterparts.