If you wish to self-host Cal.com with either our Ultimate plan or Platform plan, you need to purchase a License Key to do so.
Step 1: Log on to https://console.cal.com using your free Cal.com account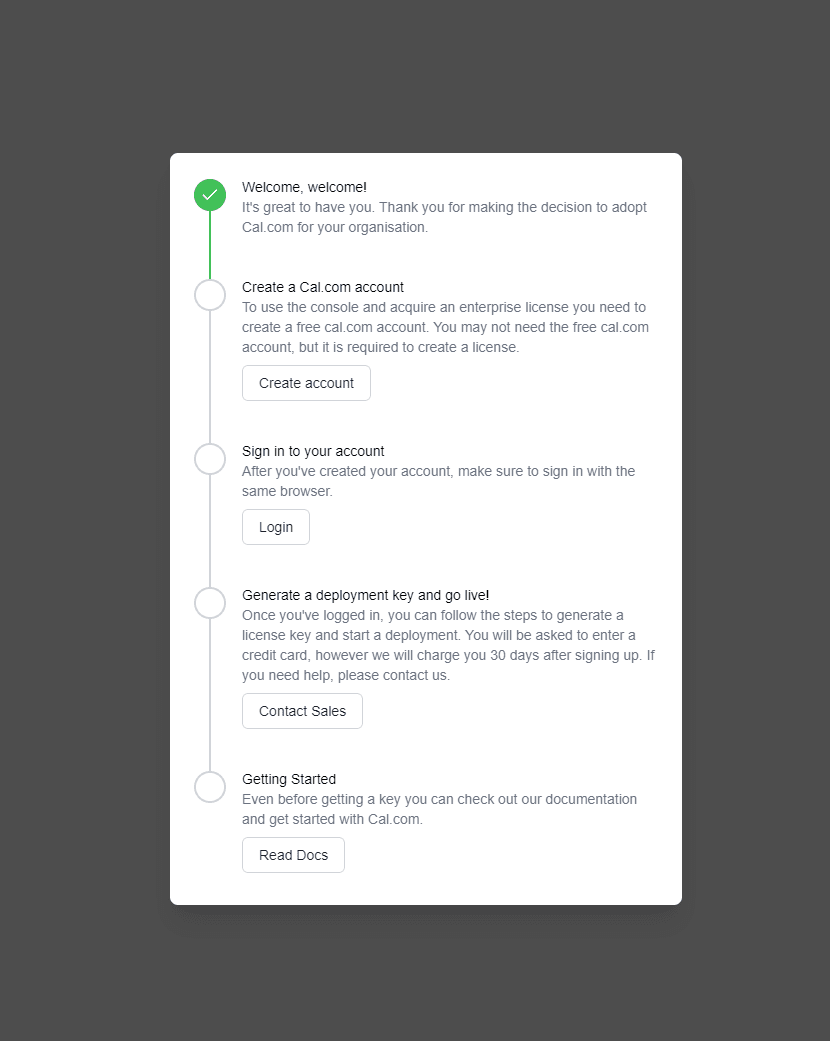 Getting started on console.cal.com
Step 2: Click on New Deployment -> under step 1. Create a deployment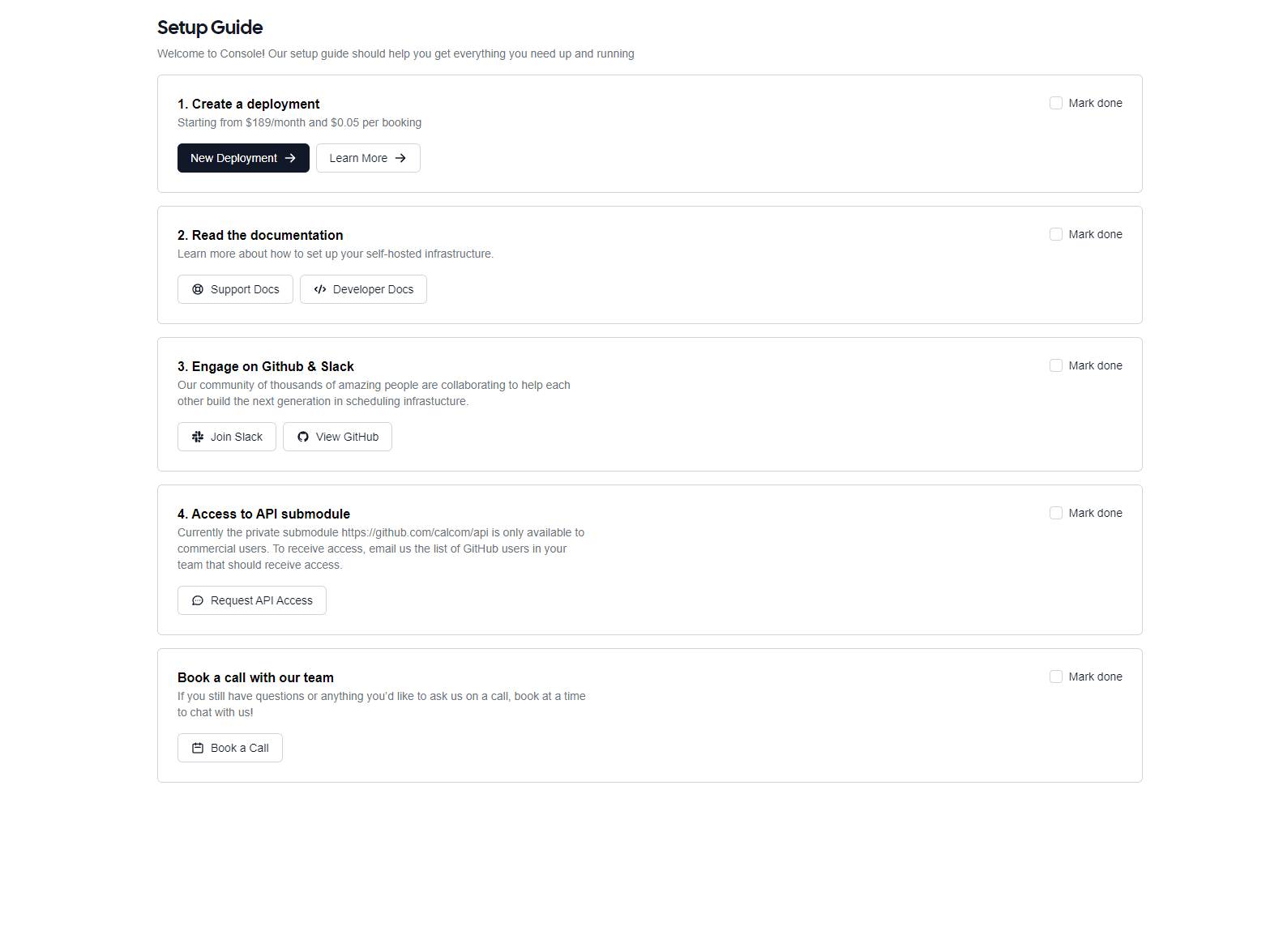 Step 3:
Click on Next Step, confirming the kind of deployment you'd like to create.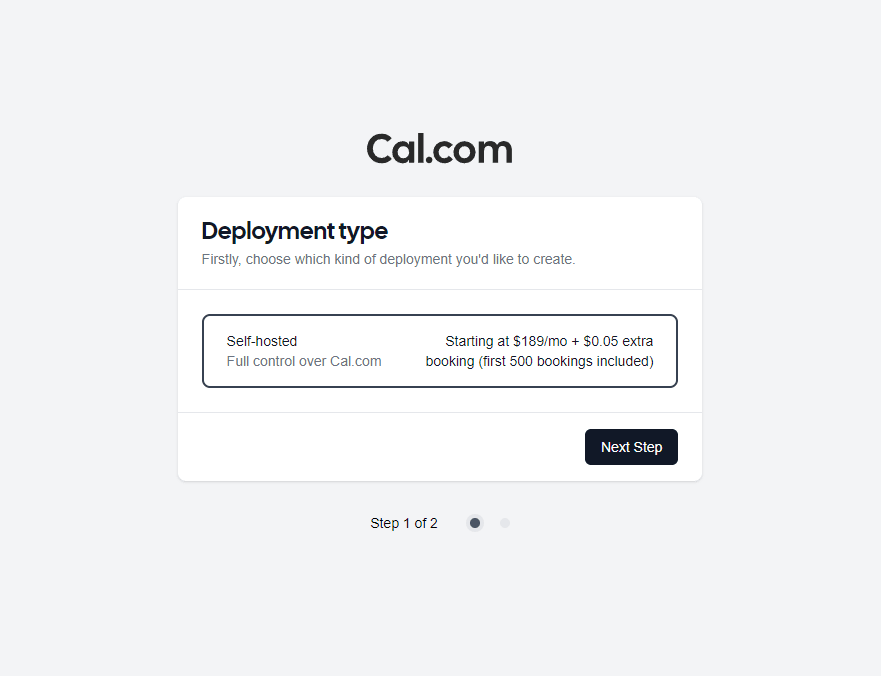 Step 4:
Give your deployment a name to identify later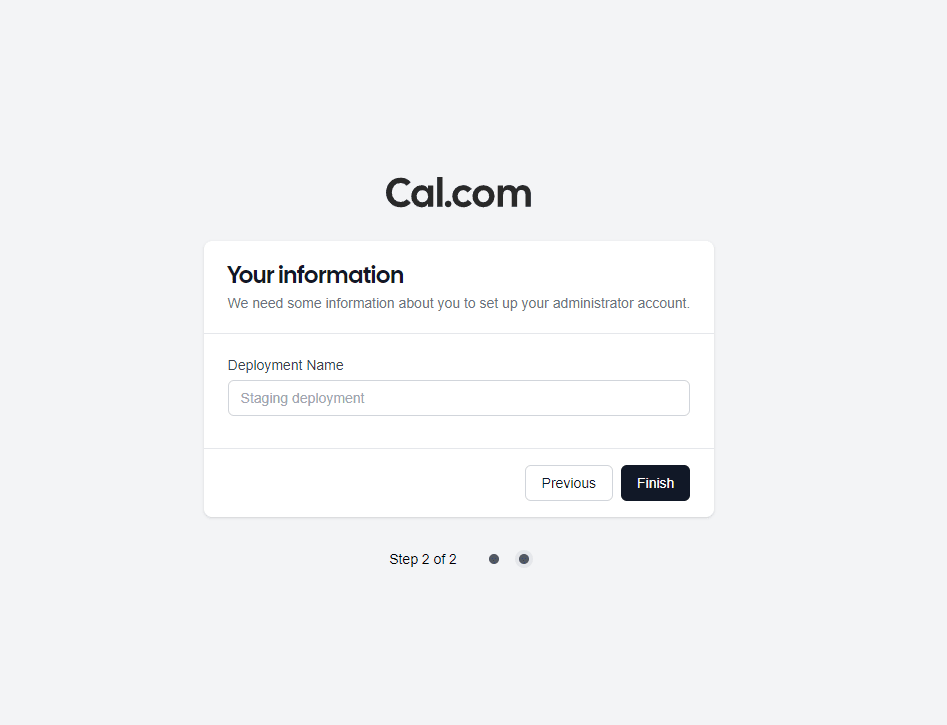 Step 5: Select a plan and provide the payment details.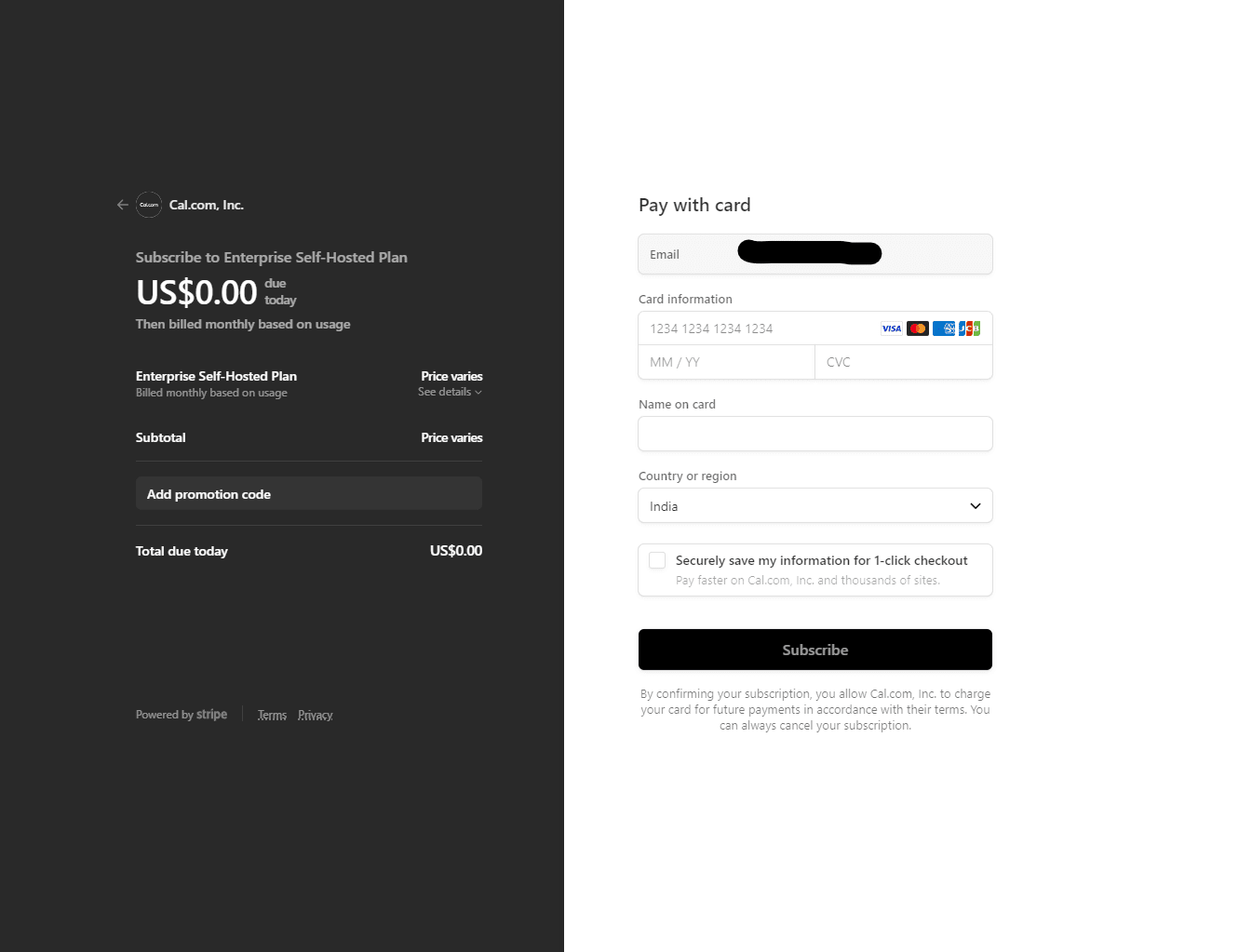 Step 6: You should now see your deployment as shown below and you can use this License Key, place it in the .env file in root, and start using Cal.com in production

Deployment with `CALCOM_LICENSE_KEY`
Note that this License Key will only work in Production environment. For development environment, please use 59c0bed7-8b21-4280-8514-e022fbfc24c7 as a localhost License Key