A command bar is an easy-to-use search bar that provides quick access to all your website's or app's essential tasks and content.
You can simply press ⌘+K on Mac or Ctrl+K on windows to bring up the command window, or you can click on the command search bar: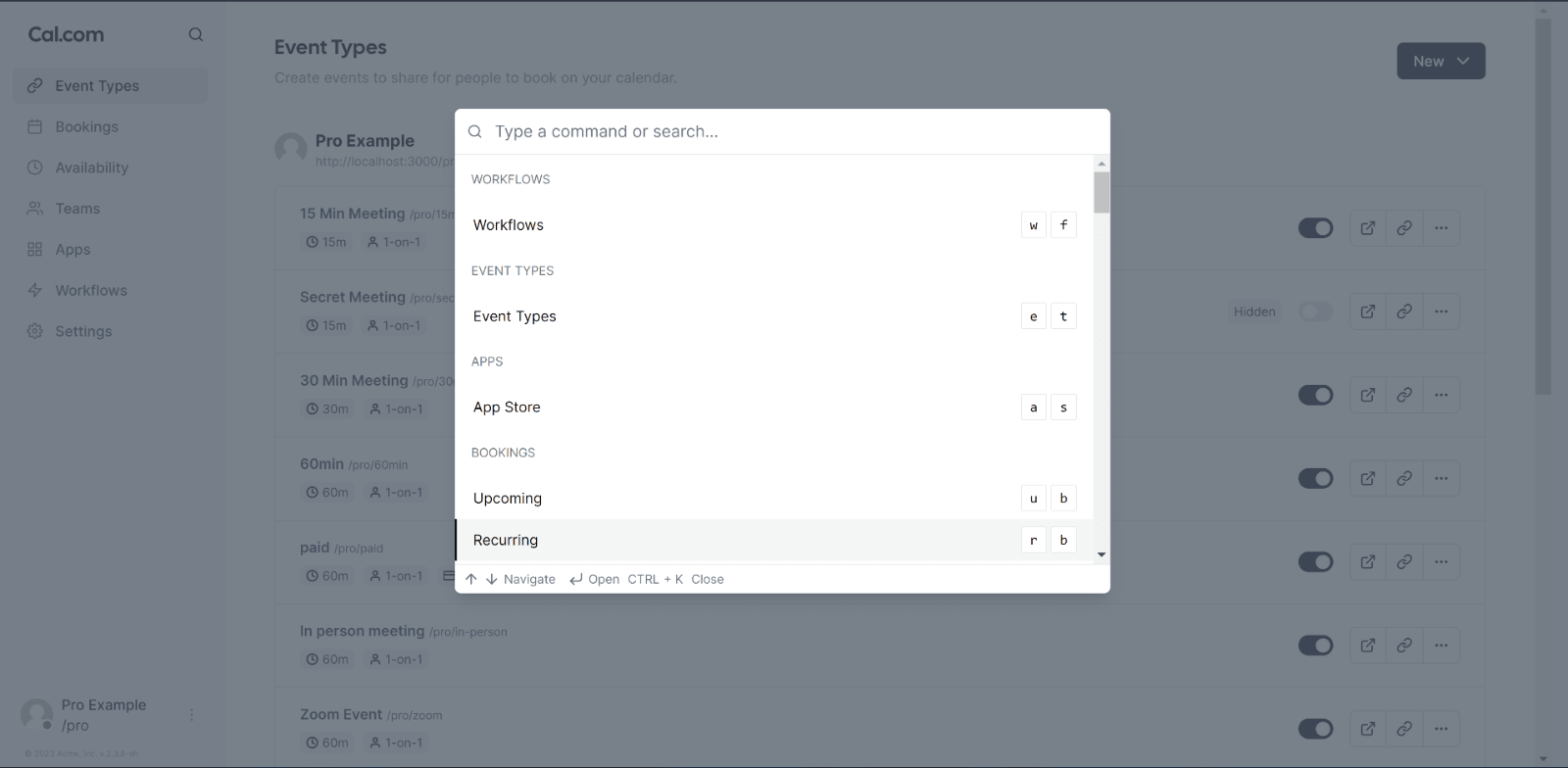 From here, simply search what you're looking for!
Currently, you can visit various pages quickly using the command bar, such as, event types, app store, upcoming bookings, recurring bookings, past bookings, cancelled bookings, workflows, installable apps, etc.
Here's a categorized list of all the pages you can quickly visit using the command bar:
Workflows

Event Types

App Store

Bookings -> Upcoming -> Recurring -> Past -> Cancelled

Availability

Profile -> Profile -> Change Avatar -> Timezone -> Brand Color -> Teams

Security -> Change password -> Two Factor Authentication -> User Impersonation

Developer -> Webhooks -> API Keys

Billing

Installable Apps Uniquely searchable using their name, please take a look at Broken link to get an exhaustive list of the apps in our App store.