Features for everyone
Features versatile enough for every use case, from end to end.
Sign up for FREE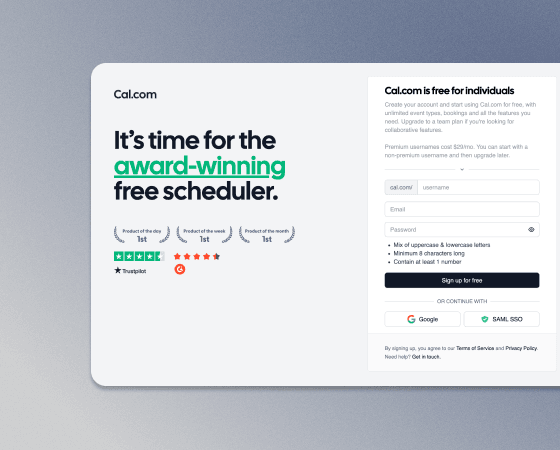 Features to fit your use case
Our apps let you extend cal.com features, and makes integrating other services effortless.
Calendar Connections
Connect as many calendars as you'd like, across as many platforms as you want. Choose from Google Calendar, Outlook, CalDav and more.
Video Conferencing
Choose from any number of video conferencing software to connect to your Cal account. Cal Video, Google Meet, Zoom, Jitsi, Whereby, Huddle01, Campfire and more.
Developers
Welcome to your new creative space
Cal.com offers a range of ways for developers to get involved with our product
Let people book when it works for both of you