Monday, May 29, 2023 · 2 min read
Cal.com's Held Payments: A Useful Tool for Organizations Offering Free Consultations
Assantewa Heubi
Content Creator
Cal.com was built around the idea that scheduling doesn't need to be a hassle. Scheduling can be quick, efficient, and stress-free. However, for it to be any of those things, you need to have the right tools.
Our product is open source, customizable, and accessible. To ensure that as many people have access to our tools as possible, we now offer a truly unlimited plan for individuals. Now, when you sign up for a Cal.com account, you can add as many calendar connections as you need, install all the apps you want, and create as many booking pages as needed, all without paying a cent or giving us your credit card number. Individuals and small businesses worldwide can now use our product without the pressure of a financial commitment.
We know that time is money, and that's why we want to do everything we can to help you save time, which is one of the reasons why we added the ability to hold payments.
What does it mean to hold a payment?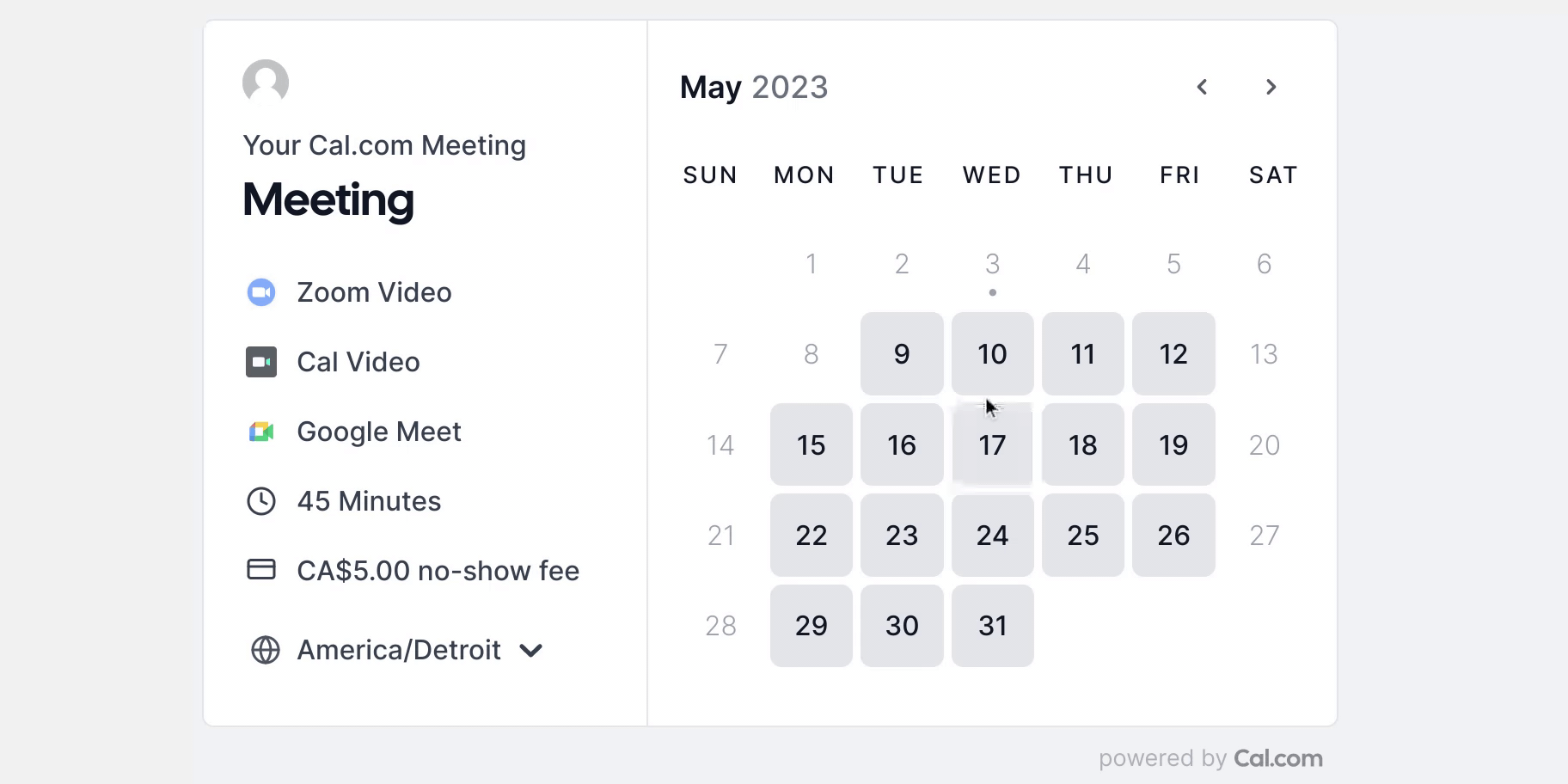 To hold payments means that payments are held as security, specifically in case the booker doesn't show up to the meeting. You could also call a held payment a no-show fee. When you set up held payments, you're reducing the likelihood of wasted time due to a last-minute no-show. A held payment can be anywhere from a single dollar to a hundred or more, depending on what your time is worth and the industry within which you work. The great thing about the held payment feature is that they won't be charged as long as the meeting attendee shows up or contacts you to cancel the event. This feature is easy to implement, and once implemented, you can relax knowing that should someone decide to ghost you, you'll be compensated.
How to set up a no-show fee: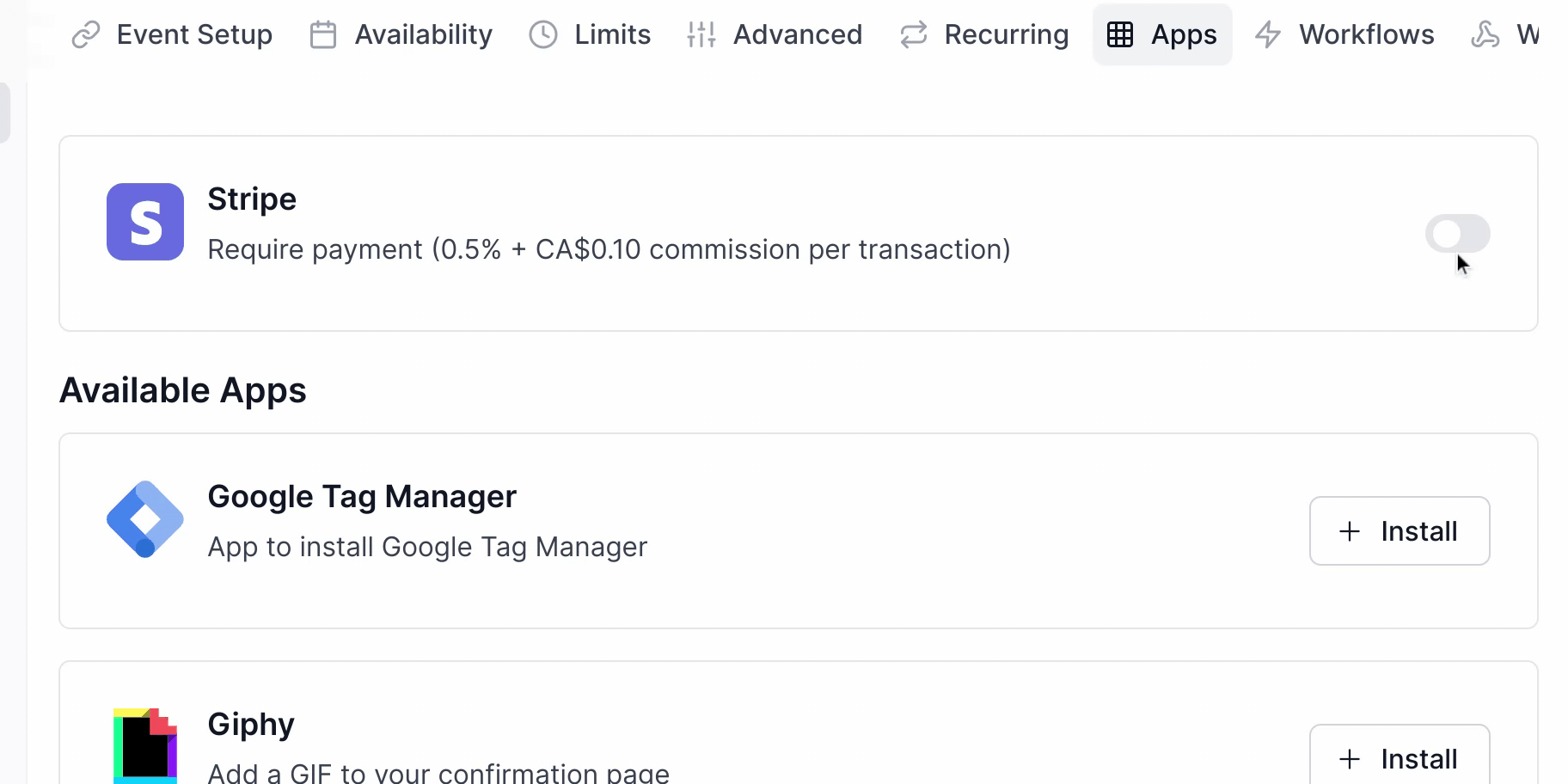 Sign in to your Cal.com account.

Visit our app store and install Stripe if you haven't done so before.

Now you can either select a pre-made event type or create a new one.

You're now going to visit the apps section within your event level settings.

Ensure that the toggle beside the Stripe app is in the "on" position.

Now you can choose whether to collect a payment on booking or to charge a no-show fee.

Select "no-show fee," and then specify the amount of the fee.

Finally, click the "Save" button in the upper right-hand corner.
As you can see, setting up held payments in order to reduce no-shows by charging a fee is a simple and straightforward process. This is a useful feature, especially for anyone who is self-employed or works on a freelance basis. This is also useful for larger organizations that, as part of their sales and engagement strategy, offer free consultations. People don't often realize how much time and effort goes into preparing for a consultation, and because of this, they might book a consultation and then, without canceling it, decide not to show up. This is why enabling held payments with Cal.com is a great way to increase efficiency, reduce stress, and respect time.
Let people book when it works for both of you