Wednesday, July 27, 2022 · 2 min read
Calendar scheduling for hybrid office environments
Using Calendar Scheduling In Hybrid Office Environments
The way we work has changed. Today's office often has team members that work from home for part of the week, giving people the flexibility needed to cultivate a work-life balance. A factor that, in turn, leads to increased company morale and boosted productivity. However, there are sometimes complications when initiating and maintaining a dynamic hybrid work environment. One of the main limiting factors is scheduling. How can organizations establish that booking and holding meetings happen smoothly when various team members are in and out of the office on different days of the week?

The most obvious solution is a robust and flexible calendar scheduling infrastructure system. For example, you could use an open-source calendar scheduling product. Using such a product, each team member can set up different availabilities and bookable appointment types that reflect their hybrid work schedules.
It makes sense for team members to have bookable in-office and work from home meeting slots. Each appointment type can be connected to the relevant work schedule and meeting location. Employees can have separate bookable appointments for video chat and phone meetings that can be connected to home office hours; while having individual bookable in-person meeting slots for days when they're at the corporate office.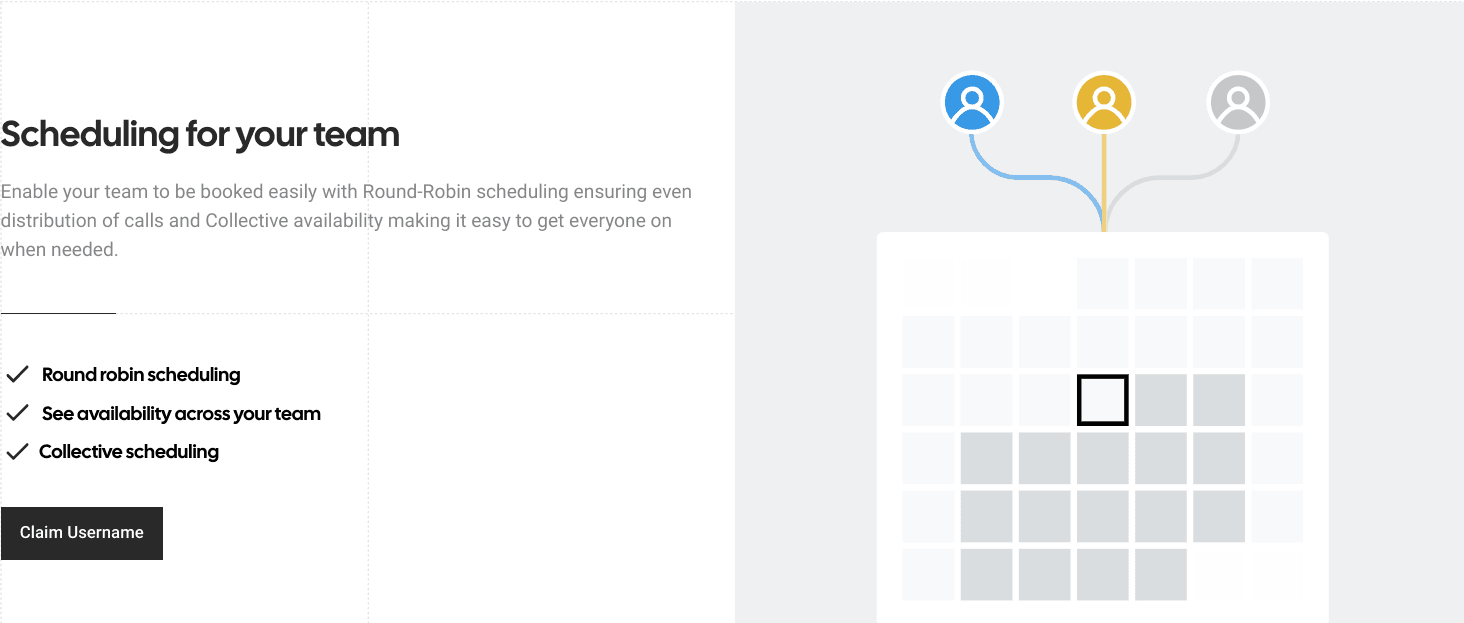 This helps to ensure that when coworkers, colleagues, and supervisors seek to book an appointment with each other. Time is saved because multiple schedules don't need to be cross-analyzed and compared. An organization using Cal.com's enterprise plan can customize our round-robin feature so that meetings and bookings are assigned based on the days employees work either in-office or from home. Organizations can also use the round-robin feature to ensure that clients are assigned to employees based on whether or not the employee would be working that day in an environment where they have access to all the resources needed to support the client.
Since Cal.com is white-label compatible, organizations can guarantee that all employees and clients who use the product can enjoy a branded experience that reinforces rather than dilutes the company's brand and messaging.
Using calendar infrastructure scheduling software as part of the hybrid work environment helps to synergize people across multiple locations and times seamlessly. Thereby helping to establish that no matter where you are, you're part of the action.
Let people book when it
works for both of you