Monday, August 22, 2022 · 2 min read
Calendar scheduling for van life
Assantewa Heubi
Content Creator
Online Calendar Scheduling For Van Life
If you're the type of person that loves to watch travel vlogs, DIY tutorials, and architectural content, you've probably stumbled across the subsection of the internet known as "van life". People all over the world are converting normal cars, minivans, and passenger vans into their full-time living quarters (check out this video that has over 15 million views from just a few months ago). It has it's downsides, but the mass appeal of being able to travel anywhere, and live from your mode of transportation has been beyond captivating as of late. Van life is more than just people converting vehicles into functional homes. It's a community dedicated to self-sufficiency and freedom in all its many forms.
Because of this, van life appeals to people from all walks of life. It speaks to those who are looking for minimalism and want to try living with less so that they can experience more. It draws in people who love the outdoors and want to be able to go off-grid for weeks at a time, so they can explore rivers, forests, and mountains. Some van lifers are students, and others are digital nomads. Some people are contract workers or travel nurses. Van life draws in folks from all walks of life because it lets individuals maintain the same standard of living no matter where their career or interests take them.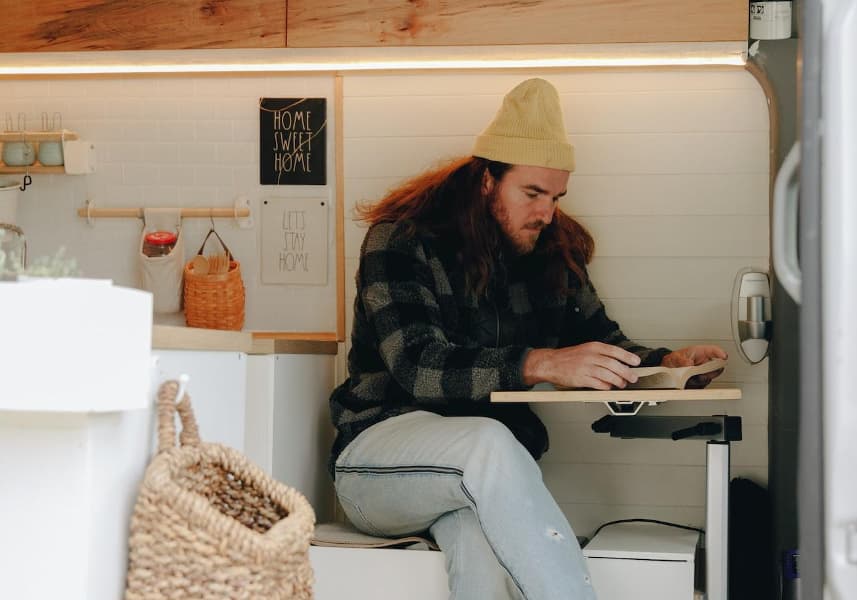 One common complication of van life is organizing meetings and events on the road. Thankfully, we have a solution for that. Cal is a customizable open source scheduling infrastructure product you can use to enhance the way you connect and communicate while traveling. Cal lets you create bookable calendar events that work with your schedule and lifestyle. You can book in-person meetings and set the location to a local coffee shop or coworking space. Cal can also help you run a virtual office by allowing clients to book callback times or host meetings via video chat. Creators can use Cal as part of organizing meetups and podcasts. Consultants can use Cal in order to liaise with clients while on the road to the next destination. Cal also supports multiple availability schedules for different time zones.
If you're the type of person who's invested in turning a vintage school bus or Dodge Sprinter into your nomadic dream home, then you already understand the value of being able to right-size your environment. Cal makes it simple for you to adjust your schedule around your environment. It's white label friendly and open source, allowing you to easily create the exact calendar scheduling experience needed for your lifestyle and your workflow.
Let people book when it works for both of you