Friday, February 3, 2023 · 1 min read
What exactly is Cal Video?
Assantewa Heubi
Content Creator
All about Cal Video
"Cal Video" is our in-house video conferencing platform powered by Daily.co. We partnered with them because we understand that a size only fits some unless that can be tailored to individual users. Cal Video comes with a wide array of features that can be easily customized to fit each user.
Why we chose Daily.co
Using Daily.co for Cal Video allows us to offer screen sharing, recording, live streaming, text chat, and many other features. In addition, Daily.co is minimalistic and lightweight, meaning we can offer users all the main features needed for hosting meetings, conferences, or brainstorming without compromising on performance. 
Daily.co based video chat platforms offer a multitude of options, such as support for large calls with up to 300 participants and enormous flexibility for real-time events.They also provide access to a mobile-optimized UI, with features like camera flip, 3 recording types, downloadable text chat, localization support in 14+ languages, and dual screen sharing.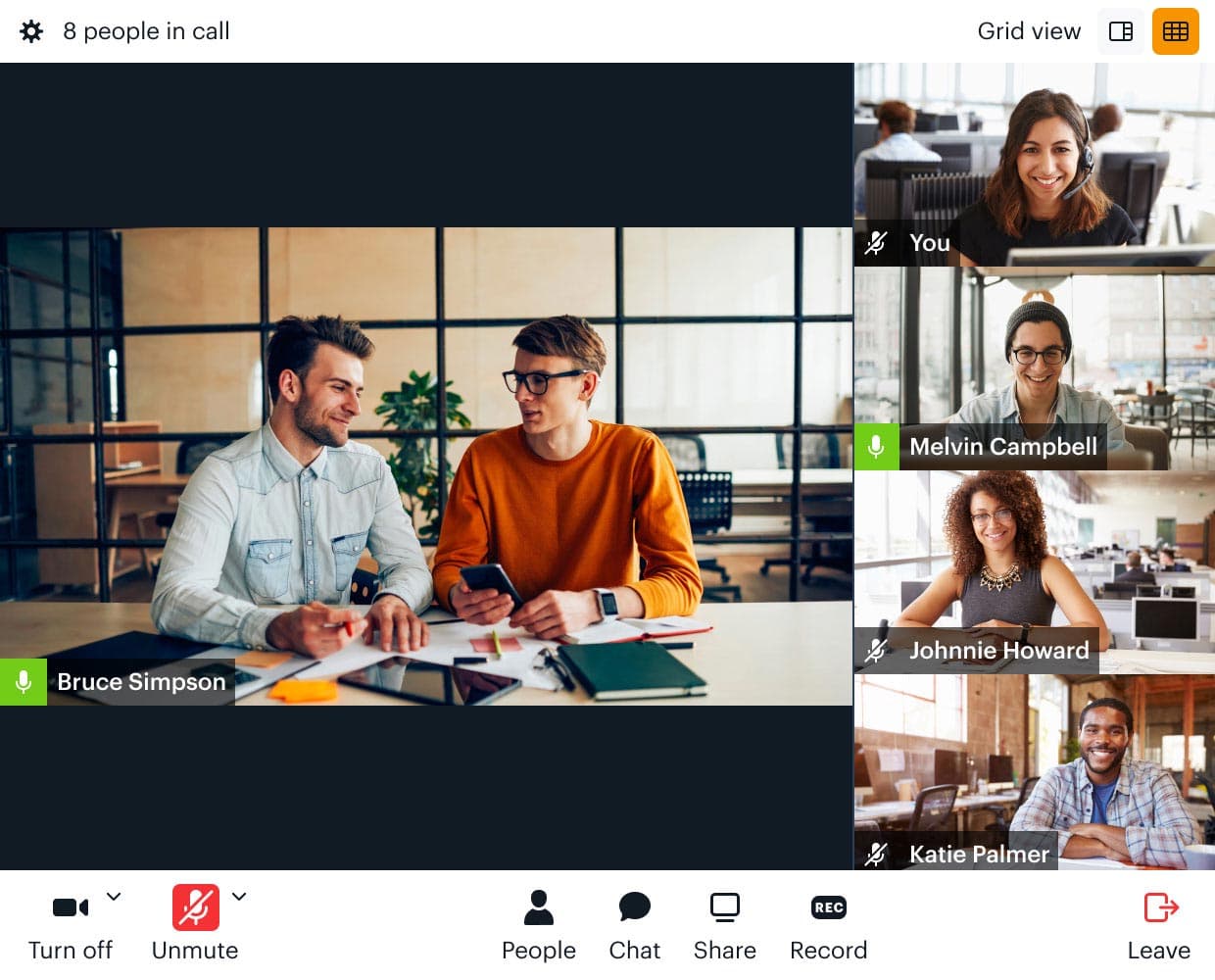 Daily.co also has flexible user layout controls, so call participants can switch between a grid call screen with multiple camera feeds and active speaker view and can "pin" a caller.
Best of all, Daily.co does all this while staying minimalistic and lightweight, making it the perfect match for Cal.com and our users.
Every team, organization, and individual has slightly different communication needs and priorities. That's why we've ensured the tools we use as part of our service can be adjusted as needed to meet those requirements. Cal.com and Daily allow developers to access APIs that provide organizations can easily implement their own video conferencing platform. This means you can customize the look and feel of the UI to reflect your organization's brand in just a few hours.
All of this together means that video conferencing platforms powered by Daily.co are great for those who want a reliable, minimalistic, customizable, white-label-friendly experience that ties in perfectly with their brand.
Let people book when it works for both of you